I've spent the last week collecting archives and digitizing paper journals dating back to mid-2002.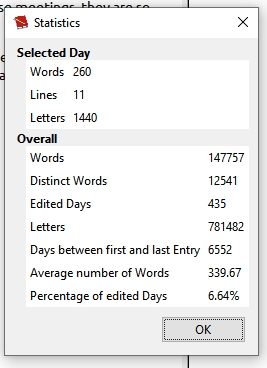 It all started because I wanted to find some art that I did when I was a kid. I was able to find a few pieces (which honestly weren't that great, haha) but even better I found an old blog I had back in the early 00s. From there I was able to play internet archaeologist and discover nearly two decades of stuff that was hidden in plain sight.
There were audioblogs, poetry, paintings. I captured the beginnings and endings of important friendships and other relationships, I grew into myself and slowly over time became who I am today. If I lived at any other point in history most of this would be lost to me (especially with how much I've had to move over the years).
Even mundane events get transformed into a magical mystery tour through the lens of time. Breaking up with my first boyfriend, my first IRL art commission, conversations with friends, bizarre emails, tales of my neighbor that ran an illegal slot machine business, all these and more captured in neat little snapshots waiting for me to find them. Some lighthearted, some disturbing, but all important puzzle pieces that lock together to explain how I got here and who I am today.
I have another 5 years of paper journals that I'd like to digitize, but that will take time.